Best Neighborhoods to Raise a Family in San Diego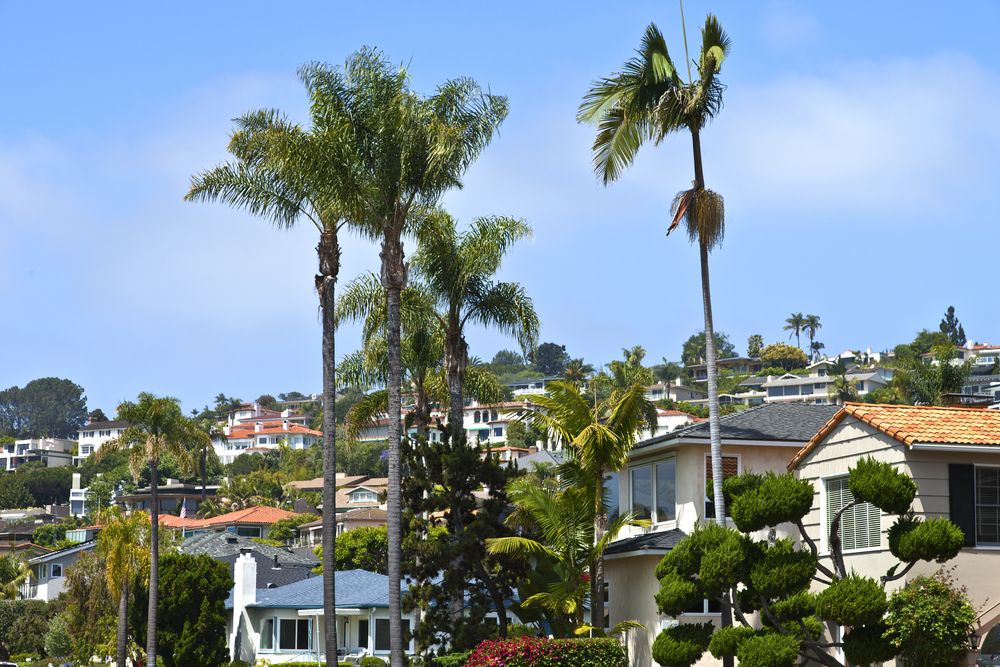 When moving to a new neighborhood, there is a lot to consider. This is especially true if you already have children, or are hoping to have them in the near future.
Raising a family is a whole different ball game to living as a single person or couple.
While restaurants, sports facilities, and nightlife might have been the key elements you were looking for when moving to a new area, once kids enter the equation your priorities are going to start looking a lot more different.
Here is our run-down of some of the best neighborhoods, where you can raise a family in San Diego.
Fairbanks Ranch
Fairbanks Ranch is contained within two gated communities, divided into two sections by the formerly private San Dieguito Road.
The area is comprised of more than 1200 acres, including 75 acres of park-like grounds and a pristine lake with clubhouse nestled onto its shores. Other first-class amenities include 24 hour security, community library, golf, and tennis.
The children living in Fairbanks largely attend schools in the award-winning San Dieguito Union High School District or the popular Poway Unified Schools District (PUSD), both of which are widely acclaimed for their wealth of academic and extracurricular opportunities and outstanding results.
Fairbanks Ranch is also an incredibly safe place to raise a family with statistics on violent crime more than 89% lower than the national average. Overall crime levels are more than 63% lower than national averages.
Poway
Poway is a city heavily focused on family, with more than 40% of households containing at least one person under the age of 18. Located in the north-east of San Diego county, over half of the city is preserved as dedicated open space with over 55 miles of trails and an assortment of parks to enjoy. There are also an excess of 50 community events each year.
Children living in Poway attend schools in the outstanding Poway Unified Schools District (PUSD), which includes 22 elementary schools, 6 middle schools and 4 high schools.
The PUSD also offers a range of other educational programs, including adult education, preschools and before/after school activities which are ideal for working parents.
Poway also ranks highly in terms of safety with statistics on violent and property crime more than 61% lower than the national average. Overall crime levels are more than 64% lower than national averages.
Encinitas
Encinitas is popular beach city in the North County area of San Diego, located along six glorious miles of stunning pacific coastline.
Named one of the top 20 surf towns in the world by National Geographic, Encinitas is also an ideal neighborhood for raising a family - thanks to its beach culture, extensive amenities and excellent school district.
Popular activities include visiting the San Diego Botanic Gardens, sports such as volleyball and tennis, a bustling shopping district and unsurprisingly, surfing and other water sports. There are also plenty of events and festivals held throughout the year.
Children who live in Encinitas attend schools in the Encinitas Union High School District, all of which have been recognized as California Distinguished Schools by the California Department of Education. Four have also been named as National Blue Ribbon Schools by the U.S. Department of Education.
Crime statistics in Encinitas are also favorable compared with much of the country, with violent crime ranking almost 74% lower than the national average, and overall crime 63% lower than the rest of the United States.
Carlsbad
The beautiful seaside resort city of Carlsbad occupies a 7 mile stretch of beautiful Californian coastline in the north of San Diego county.
The atmosphere in Carlsbad is a haven for those who enjoy an active, vibrant lifestyle and there is plenty to offer all ages, making it ideal for families.
Home to many major attractions including LEGOLAND® California Resort, SEA LIFE Aquarium®, the K1 Speed go-kart track, a skate park and a range of other sports, there is never a dull moment for families living in Carlsbad. A popular music festival and the Oktoberfest Family Fall Festival are just two of the many events held throughout the year.
Residents in Carlsbad have the choice of four high-performing school districts, in addition to a number of private schools. The public school districts serving Carlsbad are the Carlsbad Unified Schools District, Encinitas Union Schools District, San Dieguito Union High School District and San Marcos Unified Schools District.
Crime rates are also low in Carlsbad, with just over 70% less violent crimes and 59% less overall crimes that the national average.
Coronado
Set on a peninsula in San Diego Bay, Coronado blends small-town charm with big-city sophistication and is a magnet for families moving to San Diego County.
It has 21 stunning parks, 24 miles of paved trails to explore and more than 28 miles of coastline. A popular facility for children aged 7 – 12 is the Silver Strand State Park's Junior Ranger Program which offers free outdoor activities every Saturday.
Museums, galleries and a range of events including concerts and festivals mean that, in Coronado, there really is something for every member of your family.
Coronado public schools are part of the Coronado Unified Schools district and are known for their exceptionally high standards and test scores. There are also two private schools in the area, a range of pre-schools and an adult school offering further education.
Coronado is considered a safe town for raising a family, with statistics showing more than 80% less violent crime than the national average, and an overall crime rate 72% lower.
With a selection of great public school systems, endless amenities and activities for all ages, widespread low crime rates and awesome weather year-round, it is little wonder that so many families are moving to San Diego.